In our Summer '09 edition, THE POET'S EYE features Julie Enszer, Judith Barrington and Toi Derricotte;
from Poetry Co-Editor Judith Arcana.
ABSOLUTELY NO CAR REPAIRS IN THE PARKING LOT by Julie Enszer, OTI Summer 2009
Three people are working on old, American cars.
One man with a white van—his mobile mechanic's shop—
has pulled the engine out of a black Monte Carlo.
Another crawls from under a Sunbird
rusted and battered tail pipe in hand.
The third, an Escort, hood open, unattended.
Owners ostensibly inside the auto supply
searching for the proper replacement part.
Although I don't need one, I've brought a man.
Newly minted. Nine months ago, breasts removed—
scars from the surgical drains healed quickly
now the only skin rupture from needles
delivering daily hormones he refers to as T,
and the resulting faux-adolescent acne pimpling his face.
He's more of a man than me. Still, it takes us two tries
with a return in between to find wiper blades that fit.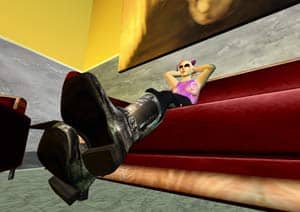 Julie Enszer, is enrolled currently in the Ph.D. program in Women's Studies at the University of Maryland. Her poetry has been published in Iris: A Journal About Women, Room of One's Own, Long Shot, Feminist Studies and the Jewish Women's Literary Annual; she is a regular book reviewer for the Lambda Book Report and Calyx. "Absolutely No Cars…" was originally published in So to Speak. You can read more of her work at www.JulieREnszer.com
LOOKING FOR GENDER by Judith Barrington, OTI Summer 2009
Certain scientists examined the brains of rats
and the brains of humans, fine-slicing each one
with a machine like the steel that shaves off ham at the deli.
They searched and searched for the sweet spot
that tells the rat or the person which side they're on—
the spot that beams out certain knowledge,
certain ways of sitting in a chair. The blade
sliced rhythmically, layer upon layer
thinner than even the papery kind of ham—
transparent sheets of brain
folding themselves neatly into a pile
concertina style, and next to each, a stacked
brain of another gender. Once in a while
a scientist lifted the layers with tweezers
comparing them, male to female. This is how
some humans spend their time. The rest of us
just sit in our chairs, crossing our legs the way
our brains dictate. Sometimes it seems as if
our female or male legs are getting the wrong message.
It's that sweet spot again. Doing its mysterious thing.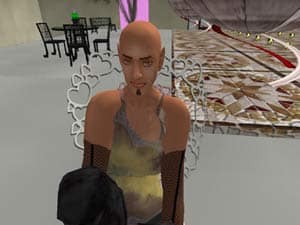 Judith Barrington has published three collections of poetry including Horses and the Human Soul. Lifesaving: A Memoir won the Lambda Book Award and was a finalist for the PEN/Martha Albrand Award. She is a faculty member of the University of Alaska's MFA Program. "Looking for Gender" was previously published in Manzanita Quarterly.
on a picture of the buddhist monk Pema Chodron by Toi Derricotte
do i want to look like this? women
with that playfulness in their faces not
childish but elfin as if they have learned
how to shift the world slightly and let it
slip down the ice of its own melting women
who have been lost but not
hidden clear—skinned
wide—awake their unmade selves
neither genderless nor fixed i don't know where
their genitals are if here
is the center do they feel the tug
of longing there? what blossoms?
in the brain? belly button? where?
is the clitoris throbbing?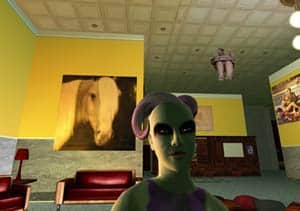 Toi Derricotte is the author of four books of poetry and a memoir. She is the co-founder of Cave Canem, and a Professor at University of Pittsburgh.