by Zerlina Maxwell
"I'm going to make it to the Olympics!" I shrieked as a knot formed in my throat which happens when I'm about to cry. "You don't believe in me, but I believe in myself. And if I set a goal, I will achieve it. If I want to go to the Olympics, then I will work hard and make it there!"
It's the summer of 1993 and my dad is driving me home from a midweek practice. I'm a 12-year-old level 9 gymnast, two levels below elite. I'm a few inches taller than the average Olympic gymnast, but not so much so that I would tower over my teammates. I looked a little like multiple medal-winner Dominique Dawes, complete with the hair clips and the bun, although I certainly wasn't in her league. I trained about four hours a day, modest for a young gymnast with Olympic dreams, a reality I'm sure my dad who was driving me home from practice late one night knew.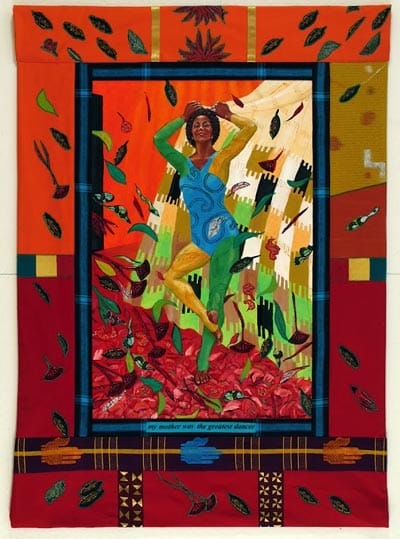 I can't remember how many times I had a pretend Olympic medal ceremony. I had chairs set up with a fake podium, of course. My adolescent self was convinced that if I visualized hard enough my Olympic dreams would come true. But that's the thing about the Olympics: it's bigger than life and a little girl's dream of winning the gold.
There is so much about the Olympics Games that is spectacular. With the coming of the 2012 London Games this summer comes little girl dreams and a worldwide circus of talents, tribalism and triumph. My dream to be an Olympic gymnast may not have become real as puberty hit and I entered high school, but for many other young girls around the globe, London is the culmination of hours in the gym, injuries, tears, stress, setbacks and finally The Games. It's one of the few sporting events that truly allows full participation and attention to female athletes: some of the most high profile events of the summer games are female champions.
Creating Lingering Images
If you think back to champions of years past, many women come to mind. For example, there are the images of Mary Lou Retton, Shannon Miller, Kerri Strug, landing a vault on one leg in 1996, and most recently, Carly Paterson, Shawn Johnson and Nastia Luikin. The 1996 women's team, nicknamed The Magnificent Seven, just celebrated 15 years last summer. They were the first U.S. gymnastics team in history to win a team title. The London games are sure to create a new set of household names, female champions.
The Olympics are a media production unmatched by any other sporting event, save the World Cup. For female athletes competing in the Games is a chance to make a statement — not necessarily a political one, although by participating in such an event their athletic female bodies do so without intention. A few generations ago, women were relegated to second-class status everywhere, including sporting events, and now their athletic prowess matches many of their male counterparts.
In sports, gender can, at times, be an afterthought. Professional sports certainly remain as bastions of gender-based inequity, but the Games remain a nearly equal playing field for women. Amateur athletes live out their dreams, many times without much compensation, without corporate influence. The Olympics are where women come to shine as brightly as the men.
In 2008, nearly 42 percent of the competing athletes were women. That was up from 34 percent in the 1996 Games. The United States regularly sends close to 50 percent female athletes as a part of its contingent of Olympians. That is certainly progress, considering past limitations on women's participation.
Women Gymnastics Reaching New Heights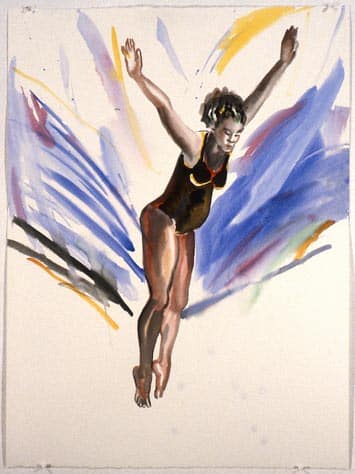 Now, the Olympics female stars, and even more so in the sport of gymnastics become well-known, even compared to their male counterparts. Women's gymnastics has traditionally been more of a draw than the male competition and it's possible this is because of a combination of the allure young powerhouses commanding their bodies to perform unbelievable moves that simply increase with difficulty over time. Women's gymnastics is one sport where the female competitors year-after-year catch up with the men in terms of degree of difficulty.
It is also a sport unique in that female gymnasts perform on apparatus almost entirely different from the men. That means that their ability to balance on four inches, while flipping and twisting and landing back on their feet is unique only to them and worthy of the awe it inspires. Female gymnasts are some of the toughest and yet most graceful athletes in sports, and the combination is essential to success in the sport and something that makes them stand out among so many other sports.
For women's gymnastics in the coming Olympic Games, write down the names Jordyn Wieber, Gabrielle Douglas,and Alexandra Weisman, three young gymnasts at the top of the field vying for a spot on the U.S. Olympic team. Luckily for them, the timing, their preparation and talents have all blended to perfection right in time for the Games.
The world will be watching as they leap and flip their way into our hearts and, perhaps, if they are lucky, their triumphs will become Olympic history. That will inspire a future generation of gymnasts to practice their awards ceremonies, like I did in my childhood, before the big day becomes a reality.
---
Zerlina Maxwell is a political analyst and staff writer for Loop21.com, where she writes about national politics, candidates, and specific policy and culture issues. Her writing has appeared in JET Magazine, on CNN.com, The Huffington Post, The American Prospect, TheRoot.com Salon.com and RawStory.com. Zerlina is also a regular contributor for EBONY.com, Feministing.com and TheGrio.com.

Also see Winning the Sports Beat: Female Writers Need Wide Angle Lens by Marie Hardin in this editin of On The Issues Magazine.

See Bodies in Motion: Physical Females Face Different Risks by Eleanor J. Bader in this edition of On The Issues Magazine.

Read the Cafe for new and updated stories.