by Barbara Becker
When I was in college, I had a small book of questions meant to serve as conversation starters for social gatherings. There was one question in particular that I had no idea how to answer, and not having a response seemed to indicate some form of personal shortcoming in my young and idealistic mind: "Is there a cause for which you'd be willing to sacrifice your life?"
It wasn't until years later when I began working in international human rights that I encountered others who could answer that question affirmatively. This past year, I had the privilege of getting to know such a person when I spent time with Aminatou Haidar, the Western Saharan human rights defender who was in the U.S. last fall to accept the 2009 Civil Courage Prize for her peaceful advocacy on behalf of the Sahrawi people.
For over 20 years, Aminatou has led the nonviolent struggle to free the people of Western Sahara from Morocco's 34-year occupation. During this time, Aminatou — regularly referred to as the "Sahrawian Gandhi" — has spent nearly five years in prison for her peaceful activism, much of it in solitary confinement undergoing repeated torture.
After a week of meetings on Capitol Hill and with members of the media, Aminatou and I had a teary farewell as she boarded a plane for Laayoune, the main city in the Moroccan-occupied zone of Western Sahara, via the Spanish Canary Islands. It was then that things began to heat up for Aminatou.
As she had many times before, she declared Western Sahara as her country of origin on the immigration entry form for her homeland. This time, though, Moroccan authorities seized her Moroccan passport (Morocco administers all travel documents for Western Saharans), held her for interrogation, and — claiming she had renounced her Moroccan citizenship — summarily deported her back to the Canary Islands. Spain allowed her entry against her will and without travel documents, but insisted she could not travel back to Laayoune because she had no passport.
Making a Fateful Decision
Aminatou, feeling she had no viable recourse, then proceeded to demonstrate that there are, indeed, people who will give their very lives for the cause for which they're dedicated. As reported in November in a story about Aminatou in On The Issues Magazine, she initiated a hunger strike. This was not an easy decision for her, especially as the mother of two young children, but, as she later explained, "It is my very love of life that pushed me to go for the path of dignity and firmness in my decision."
Worldwide media attention grew, especially in Europe and Africa, as the standoff between Aminatou and Moroccan authorities continued for over a month, and her plight became a leading campaign for Spanish celebrities and Nobel Prize laureates alike.
But on December 17, the 32nd day of the hunger strike, she was rushed to the intensive care unit of the area hospital, vomiting blood and suffering from severe nausea and stomach pains. Since the start of her fast she had lost nearly 10 percent of her body weight. Her condition was aggravated by a gastric ulcer and other lingering health problems resulting from her time in Moroccan prisons.
By the late evening, after urgent requests by Spain, France, the U.S., the UN and others to find a humanitarian solution, a victorious Aminatou was flown on a small medical transport to Laayoune. She declared the turnaround a "triumph of justice, international law, human rights and the Sahrawi cause."
She reflected further in a holiday letter: "No boundaries can stop the flood of noble and beautiful human feelings coming from all countries, crossing continents. Oh how powerful were those moments with all their strong symbolism, how warm they were, like the warmth of the affection of motherhood and fondness of the homeland, moments that express the most beautiful meanings life can have."
On the surface, it would seem that this is a case of "all's well that ends well." But what is the current status of the situation with Aminatou Haidar and the Western Saharan cause since her return?
Living Under Constant Surveillance
Since her arrival in Laayoune, Aminatou Haidar's home has been surrounded by Moroccan police, who are monitoring and questioning visitors. According to the Sahrawi Association of Human Rights Victims,Moroccan authorities detained Cherif El-Garhi, a friend of Haidar's — also a former Sahrawi political prisoner – in front of Aminatou's home on January 6. Witnesses report that the police used excessive force in handing El-Garhi, who is blind and in poor physical condition.
Aminatou — who has been unable to eat solid foods since the hunger strike ended — reports that she has been followed by police while leaving her home to shop at a local pharmacy. The heightened police presence has meant diminished business for store owners in her area.
In a December interview with the Union of Sahrawian Writers and Journalists, Aminatou noted that journalists are not able to talk to her except via telephone. According to the Committee to Protect Journalists and a number of watchdog groups, Morocco's record on press freedom generally has deteriorated in recent years.
On the surface,
a case of "all's well"
Western Sahara, often called "Africa's last colony," was annexed by Morocco after Spain, the former colonial power, pulled out in 1975. Since that time, the Sahrawi people have striven for the right to vote on self-determination, which was first promised by Spain in 1974; reaffirmed by the International Court of Justice in 1975; and laid out by the UN Mission for the Referendum in Western Sahara or MINURSO in 1991. The referendum on the territory's final status has been postponed repeatedly.
The Sahrawian Polisario Front calls for an independent state and has established a self-proclaimed government-in-exile in refugee camps in south-western Algeria. Morocco, on the other hand, advocates for an autonomy plan with Moroccan sovereignty of the territory.
Foreign policy analysts have called the U.S. position on the dispute ambiguous and even contradictory. Commenting on the December release of Aminatou, Secretary of State Hillary Clinton said, "I join United Nations Secretary General Ban Ki-Moon in calling for a fifth round of formal UN–sponsored talks at the earliest possible date. I also want to express our strong support for [UN] personal envoy Christopher Ross and his efforts to find a solution."
At the same time, however, Washington seems to demonstrate a preference for Morocco's initiative to grant autonomy to Western Sahara by characterizing it as "serious and credible." A clearer stance would be for the U.S. to state unequivocally and consistently that there should be no preconditions or preferences as to how UN mediation might best resolve the issue.
Ending abuses of human rights and natural resources
Human rights organizations, including Amnesty International and Human Rights Watch, have issued several reports about human rights abuses in the region. Of particular concern are the torture and harassment of Sahrawian human rights defenders.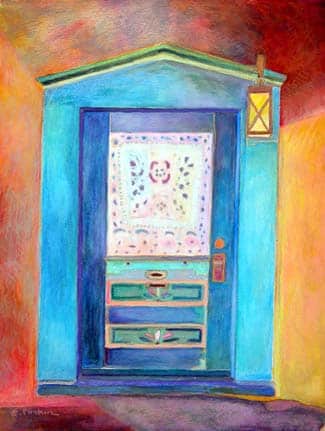 On October 8, 2009 seven prominent human rights activists were arrested after visiting refugee camps outside Tindouf in south-western Algeria, where thousands of Sahrawi fled upon the Moroccan invasion. Algeria and Morocco have a longstanding history of political conflict, including on the issue of Western Sahara. The seven are accused of threatening national security and of making public statements against the Moroccan authorities.
Front Line, a Dublin-based non-governmental organization working on behalf of human rights activists worldwide, fears that the seven defenders, who faced a military court in early January, could be subjected to harsh sentences — including the death penalty.
Boi-Tia Stevens, a senior advocacy officer at the Robert F. Kennedy Center for Justice & Human Rights who traveled to Lanzarote Airport to be with Haidar during her hunger strike, said, "The recent situation with Aminatou Haidar is a strong indication as to why there should be a human rights monitoring mechanism in the region." Incorporating a human rights component in the mandate of the UN Mission, which is up for renewal in April 2010, would be a critical step forward in addressing human rights violations in Western Sahara.
Western Sahara watchers also note that there are underlying issues involving natural resources that undermine UN peace efforts in Western Sahara. The desert land contains rich phosphate deposits, which are of interest to international fertilizer producers.
A particularly contentious subject is the commercial fishing in the territory's abundant coastal waters. Fish Elsewhere!, a coalition of NGOs and politicians from 22 European Union countries, asserts that the EU pays Morocco to fish in Western Saharan waters under its occupation, in violation of international law, and calls for an immediate halt. At issue is the controversial EU-Moroccan Fisheries Partnership Agreement, which lets Morocco interpret where the European vessels can fish. According to the EU-Moroccan agreement, fishing can take place in "the waters under the sovereignty or jurisdiction of the Kingdom of Morocco."
Aminatou Haidar has criticized the agreement in a YouTube video as a plundering of her homeland's riches without the consent of indigenous inhabitants which "condemns our young people to lead a life in poverty."
Keeping Eyes on a Critical Year
According to the US-Western Sahara Foundation, the Sahrawi have adopted a constitution guaranteeing the right to vote for all citizens 18 years of age, equal rights for women and a free market economy. Despite the harsh conditions in the Tindouf refugee camps, the Sahrawi there have achieved a literacy rate of more than 90 percent.
At a time when civil liberties organizations are nervous about harsh stereotypes of Muslim populations, Sahrawi activists seem to present an alternative perception. Suzanne Scholte, president of the Defense Forum Foundation, said, "Especially at this time in world history, the efforts of Aminatou Haidar send a wonderful and powerful message of hope to all Muslims and to all women who strive for the right to vote, for equality and for justice through peaceful means."
Perhaps it is Aminatou herself who says this most poignantly: "Cultures and religions, with all their diversity, can be used to serve tolerance, friendliness and coexistence between peoples."
The year 2010 will be a critical time for the future of Western Sahara and its people. The recent situation involving Aminatou Haidar only serves to highlight the need for urgent negotiations leading to a referendum on the status of the territory — unequivocally and unconditionally supported by the international community, including the United States, the incorporation of ongoing and credible human rights monitoring in the region and a reexamination of the use of the area's natural resources.
It is also imperative that Aminatou and the residents of Laayoune enjoy freedom of expression, assembly and association without fear of retribution. Morocco's standing in the international community can only be bolstered by allowing peaceful advocacy and supporting genuine debate on the question of an independent Western Sahara.
While I've come to understand that the majority of people in the world may never have a ready answer to the question about the cause for which they'd be willing to sacrifice their lives, I do believe that humanity is better off because of peaceful activists like Aminatou who unwaveringly do.
---
Barbara Becker is principal and founder of EqualShot, where she develops campaigns on behalf of social justice institutions worldwide. She is also a part-time faculty member at Columbia University's masters program in strategic communications and is currently teaching "Communications for Social Change." The views expressed here are her own and are, in no way, meant to reflect those of her clients.

Also see "In Peril: North African Freedom Fighter on Hunger Strike" by Cindy Cooper in the Fall 2009 edition of On The Issues Magazine.
See Justice for Aung San Suu Kyi: End Male Power Structures by Janet Benshoof in this edition of On The Issues Magazine.
See FROM THE PUBLISHER: The Courage of No by Merle Hoffmanin this edition of On The Issues Magazine.

Visit The Café of On The Issues Magazine for new stories and updates.