Barbara Seaman was an author who persistently challenged the "givens" of the medical establishment. In the 1970s, she became a pioneer in a bustling new feminist health movement that focused on patient knowledge and decision-making. The New York Times wrote that she had "triggered a revolution, fostering a willingness among women to take issues of health into their own hands."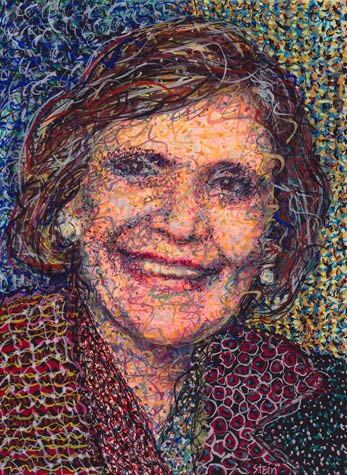 A graduate of Oberlin College and Columbia University School of Journalism, Seaman wrote for many mainstream publications, including Ladies' Home Journal, Family Circle and Ms. Magazine. Her first book, The Doctors' Case Against the Pill in 1969, questioned harm caused by the estrogen levels in early birth control pills — 10 times current dosage — and became the basis for Senate hearings in 1970.
Seaman followed with books, Free and Female, about women's sexuality, and Women and the Crisis In Sex Hormones, which persuaded the federal government to convene a task force on DES, a drug found to cause cancer and other problems in daughters of women who were given it. In 1975, Seaman co-founded the National Women's Health Network (NWHN) in Washington, D.C.
Closed out of magazine writing by upset pharmaceutical advertisers, Seaman persisted. She contributed to a dozen anthologies and consulted on television documentaries; her review of five books on breast cancer appeared in On The Issues Magazine in 1997. All the while, Seaman burnished a reputation as a mentor to upcoming writers.
In 2000, she co-edited For Women Only: Your Guide to Health Empowerment with Gary Null, and in 2003 published The Greatest Experiment Ever Performed on Women: Exploding the Estrogen Myth, reissued in 2009. Two more books, co-authored with Laura Eldridge, entered book stores after her death from lung cancer in 2008 at age 72 — The No-Nonsense Guide to Menopause in 2008, and in April 2011, The Body Politic, a history of writings on the female body.
Seaman lived in New York City near her three children and four grandchildren. "I didn't start out to be a muckraker," Seaman once said. "My goal was simply to try and give women plain facts that would help them to make their own decisions, so they wouldn't have to rely on authority figures."
Below are funny, irreverent and poignant tributes to Seaman — feminist, writer and activist. – By The Editors
---