by Elayne Clift
"If I could have a magic wand tomorrow and do one thing for this economy," then President-elect Bill Clinton said last December, "I would bring health costs in line with inflation and provide a basic insurance package to everybody."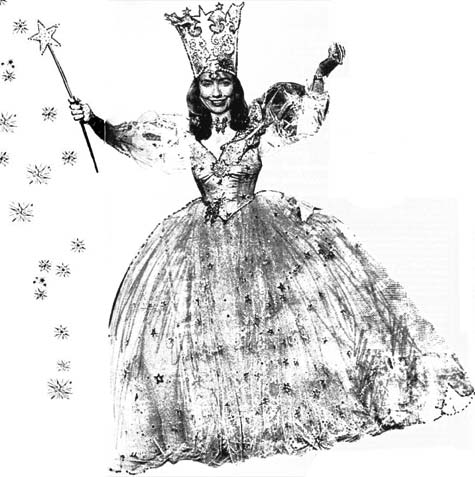 It will take more than a magic wand to resolve America's healthcare crisis; reforms are needed – and quickly. Health costs are rapidly consuming Americans, as well as "blowing the lid ofF the federal government's budget," said a recent Washington Post article. According to the Post, healthcare will devour one in every seven dollars spent by the federal government this year. With costs doubling every six years, the increase in federal government spending on healthcare over the next four years will exceed increases in all other categories of spending combined – one in every five dollars – more than the Pentagon and nearly as much as Social Security.
Against that reality, and the fact that 37 million Americans remain uninsured (with an additional 10 million underinsured), health planners and policymakers are scurrying to draft acceptable legislation designed to brake the escalating crisis.
A variety of plans have been proposed. Central to most of them is the concept of "managed care" and/or "managed competition."
Just what do the terms mean; particularly, what would they mean, if implemented, for women as healthcare consumers and providers?
Managed care has been defined as an attempt to control utilization, cost, and quality of healthcare in a setting where a healthcare provider or organization arranges or coordinates all care, with the healthcare consumer relinquishing some freedom to choose providers. Managed care is seen as a restructuring of the provision of care in the hope that such restructuring will lead to more cost effective care. The concept generally enjoys the support of the business community, the American Medical Association, the American Hospital Association, the insurance industry and state governments. Ideally, managed care is good for patients, payers and providers. But there is room for concern, and in light of current proposals for health reform, that concern must be addressed. Many individuals, as well as organizations such as the Children's Defense Fund and the National Medical Association, are raising questions. Specific considerations include such issues as reduced access to care, reduced scope of covered benefits, reduced coverage for certain treatments, insufficient mechanisms for reaching difficult-to-serve populations, inadequate controls for quality assurance, lessening of regulations which now help to constrain the insurance industry, and a tendency to emphasize short-term cost cutting rather than long-term savings.
Managed competition is a newer and more unruly concept. The term is used to describe a number of proposals with dramatically different cost containment, coverage, benefit and quality provisions. However, most definitions share two basic assumptions: 1) That the current tree-market approach to healthcare reform is unworkable because of the imbalance of power between sellers (insurance companies and providers) and purchasers (businesses and individuals); and 2) that there is no incentive for consumers to shop among health plans because Americans are insulated from the true cost of health insurance since job-based insurance is deductible by employers and not treated as taxable income to employees.
To respond to these issues, most managed competition plans would establish a collective purchasing authority [see sidebar]; create managed care model health plans operated by large insurance companies or medical facilities; set standardized rules and requirements regarding benefits and performance; and limit payments and tax subsidies to the premium charged by the least costly health plan in a given region.
The most important differences among proposed managed competition plans include such issues as whether enrolment would be voluntary or mandatory and how costs would be contained, some arguing for "spending caps" and "global budgets" while others argue that it is the only way to respond to a system currently out of control. Opponents view it as "wrong medicine," a misguided effort in which Americans will end up paying more for health services than they do now with less choice, and in which employers rather than employees will choose what plans to buy from insurance companies and which hospitals and physicians their employees must use. According to critics of managed competition, a national health program similar to Canada's is the only way to go.
Mary Beth O'Connor, Director of Federal Relations for Group Health Cooperative of Puget Sound in Seattle, disagrees. "We've had an abysmal experience with government regulation," she says. "The bureaucracy gets in the way. Managed competition reduces government intervention and allows the marketplace to be more effective and efficient in delivering healthcare."
O'Connor is optimistic because of the experience of the model HMO for which she works. Established in 1947 by doctors and union members seeking more affordable healthcare after World War II, Group Health Cooperative of Puget Sound offers medical care on a capitalized [per head] prepaid basis. It serves 500,000 people in Washington and Idaho and operates 27 clinics, two hospitals, and two specialty centers. It is cooperative, with a comprehensive package of benefits which encompasses Medicare, Medicaid and large employer groups. For a $25 fee, members vote on policy decisions, including physician turnover, and are assured a fixed insurance rate.
"We offer a fully integrated delivery system and financial system," O'Connor says.' 'There are incentives for the patient to stay well and disincentives for practicing defensive medicine or for over-treating. I really believe this kind of model improves access to healthcare which is consistent and of higher quality, and which transfers us from an emergency room mentality to a primary healthcare approach while it improves cost effectiveness."
Mary Jane England, M.D., President of the Washington Business Group on Health and a specialist in the area of mental health and substance abuse, agrees that if carefully designed, managed care and managed competition will help to re-order a system badly in need of reform. "A care-management approach, which we call Organized Systems of Care (OSCs), integrates financial and delivery systems and holds them accountable to the consumer. We believe there should actually be report cards for OSCs. We need to be sure they provide access to choice of quality providers, that they speak to women's needs, and that they are culturally competent, like community health centers."
Like many others who favor managed care, England is cautious about Utilization Review proposals which look to outsiders for quality assurance. "Quality assurance should come from within," she asserts, and she believes strongly that care should be given according to individual need rather than by formula. "If we look at functional outcomes, the rationing of healthcare should be reduced, not increased, as some critics suggest."
England also believes that managed care and managed competition will be good for women providers and women patients. "Women are the majority of primary care providers," she points out. "They want to function within systems that allow them to provide comprehensive care."
The Washington Business Group on Health sees managed care as contributing significantly to health promotion and disease prevention among women. It believes that the focus on quality care will mean that women, who are primary caretakers, will have improved access to information for sound health decision making. There should also be a new emphasis on life span issues and prevention, so that women are not confined to gyn care only during their reproductive years. Such preventive measures as mammography and pap smears should become more available, and issues such as osteoporosis and estrogen-replacement therapy will ideally become a routine part of health assessment. Unnecessary surgeries such as hysterectomy and C-sections should be reduced. Women providers agree that managed care systems could be good for them and the women they serve. Marian McCartney, a nurse midwife who cofounded the Maternity Center in Bethesda, MD says: "If you look at outcome measures and costs, managed care will be good for women providers. I'd be smelling like a rose!"
THE JARGON OF MANAGED CARE

Health Maintenance Organization (HMO) –
the most organized form of managed care, in
which a clinic or group of clinics provide
virtually all care by a medical staff working as
a team. Consumers are charged a fixed
monthly rate. Kaiser and Group Health
Association are examples.

Independent Practice Associations (IPAs) –
Sometimes called HMOs without walls, IPAs
are groups pf physicians who work out of their
own offices to provide comprehensive care
through appropriate referral on the basis of
your primary doctor's say so. In this model,
your doctor functions as a gatekeeper or care
manager.

Preferred Provider Organizations (PPOs) –
are more loosely organized. PPO plans
provide a list of doctors and hospitals and
pay more benefits if you use a
"preferred" provider.

Utilization Review – an insurance plan
mechanism aimed at cost saving which enables
an outside review company or individual to
determine level of service. A utilization review
could, for example, determine that a surgical
procedure is unnecessary, or that outpatient
treatment should be used in place of
hospital admission.

As of January I, 1992, an estimated 60 million
workers and their dependents were enrolled in
one form or another of organized managed
care such as HMOs, PPOs, and IPAs.

Source: Washington Post, 9/15/92.
Others take a wider view. Among them is medical sociologist and epidemiologist Sheryl Ruzek, long involved in the women's health movement. Ruzek, a well-published health policy analyst who teaches Health Education at Temple University in Philadelphia, believes that HMOs have a good record of providing preventive health services and that they have made a real effort to reduce unnecessary medical care. She believes that they deal with the phenomenon of excessive access to medical interventions and that managed care is basically a good thing, although, like many other public health professionals, she favors a federally funded single-payer system rather than employment-based plans. At the same time, Ruzek offers a different, and more feminist, framework in which to grapple with health-policy issues relating to managed care. In a recent editorial published in the American journal of Public Health, she points to the "inseparability of public health from women and children's health," and laments that "after a quarter century of struggle, health activists' goal of placing women's health on the national agenda is only partly realized." Ruzek proposes that planners adhere to a more inclusive social model of health and well being than the traditional biomedical model. "A social model places women's core needs at the center of analysis and focuses attention on the diversity of women's health needs over the life cycle," she says. "Why do we not routinely designate low income and education as risk factors for poor health and the underutilization of medical care? Where are the comprehensive and basic prevention services that are so desperately needed?"
Ruzek's approach provides resounding clarity to the concerns of practitioners like feminist psychotherapist Laura Brown. In a recent letter to Hillary Rodham Clinton, Brown, who practices in Seattle, had this to say: "Psychotherapy is the orphan child of healthcare ….relegated to third-class status in the form of arbitrary caps and limits on number of visits or dollars allowed per year. These are restrictions of a kind applied to no other sorts of basic healthcare benefits. Unfortunately, some of the proposals for healthcare reform circulating around Congress include these or similar irrational restrictions on coverage for mental health." Brown sees these restrictions as symbolic of the stigma attached to mental healthcare, and as a reflection on the fact that women are the most common users of mental healthcare services. "Alongside other women's healthcare needs, mental healthcare has been ranked as an unimportant 'frill' by insurance companies and legislators alike," Brown's letter said. She worries that mental health coverage will take a beating "because 'crazy' people are not an attractive constituency," and that freedom of choice in providers will be restricted. She is also concerned that an increasingly biological construct of psychological problems will lead to the greater use of psychotropic drugs and electroshock therapy.
Women leading other constituencies have similar concerns. Joan Kuriansky, Executive Director of the Older Women's League (OWL) in Washington, DC, says that OWL will not be able to endorse any managed-care proposal which does not include long-term care in its design and which is not mindful of older women's place in the workforce.
"Unless managed competition is very carefully constructed, it could have major flaws," Kuriansky says. "There is the risk of high- and low-option plans, for example. Older women in the workforce would be forced into low-option plans because they have the lowest paid jobs and often work for small businesses. Older women outside the workforce certainly can't afford high-option plans. We will need careful planning in terms of accessibility or we will see the development of a tiered system which keeps women in the lowest tiers. What we need is health assurance, not health insurance."
Similar concerns are expressed by those health professionals working with the chronically ill and the disabled. Such "non-modal constituents" are simply ignored by many reform proposals which advocate universal participation without really grasping how service needs vary for different conditions.
The issues yet to be resolved go far beyond the concerns of individual constituencies, however, and they run the gamut from economic considerations to questions of service delivery. Does managed care contain, or merely shift, costs? Will consumers really have a choice of providers, and are there enough qualified providers to go around (a particularly important question for those living in rural areas)? Will healthcare be rationed? Who will decide what is appropriate healthcare in a given medical situation or crisis? Will there be more or less emphasis on prevention and wellness? Will managed competition slow, or accelerate, the "medical arms race" and its accompanying high technology? Should healthcare be linked to employment, or is some form of socialized medicine inevitable? Ultimately, who will shape healthcare policy?
These and other pressing questions plague healthcare providers, policymakers, and consumers. As one policy analyst put it, "We're still at the fuzzy end of the lollipop. Both the pro and con arguments are very powerful, and everyone agrees that we need to revise the current system. But we need to be extremely careful. We may only have one shot at this, and we can't afford to get it wrong."
Some analysis suggests that managed care and managed competition have already proven themselves untenable. Many HMOs are moving towards the more profitable models of IPAs and PPOs [see sidebar], and there is data to suggest that competition for managed care contracts can contribute to higher health costs. In testimony to the House Ways and Means Subcommittee in February of this year, Robert Reischauer, Congressional Budget Office (CBO) Director said that "after a few years, [managed competition] would leave national health expenditures at approximately the same level they would reach otherwise. Initially, however, national health expenditures would increase." The CBO believes that over the long term, growth in per capita health expenditures would gradually slow, assuming high enrolment in the lowest priced HMOs.
Others think that managed care and managed competition are the only way out of the present quagmire of expensive and dysfunctional healthcare. And almost everyone would agree with Marian McCartney's assessment: "If this is going to work, we (healthcare providers) need to get in and slug at it It will take time, and there are no miracle solutions. It's scary, but it's also a wonderful opportunity."
That opportunity extends to America's women, who are the nation's primary health consumers, its caretakers, and the majority of its healthcare providers. Now more than ever, monitoring and constant vigilance are called for, as women help to shape a policy with extraordinary implications for ourselves and for our children.
THE JACKSON HOLE MODEL OF MANAGED COMPETITION


The "Jackson Hole Group," a Wyoming-based think tank comprised of health-industry leaders, public officials, and health-service researchers which has met since the 1970s, drafted a healthcare initiative in 1991 which has become known as the "managed competition" approach. These are the essential elements of the proposed plan:

• A reformed system based on organizations that integrate financial, clinical, managerial, and preventive aspects of healthcare, that are publicly accountable for their cost, health outcomes produced, and patient satisfaction. These organizations are called Accountable Health Partnerships (AH Ps), and would replace traditional fee for-service models of healthcare.

• These AHPs would compete on value for money among well informed, price-conscious consumers in a restructured market "designed and managed to counteract important sources of market failure."
The demand side of this market (i.e., consumers and purchasers of service) would be empowered and restructured with "appropriate incentives." Small employment groups would be pooled into purchasing cooperatives. Tax code changes would limit public subsidies to the costs of economical health plans.

• An "authoritative public body" would make collective determinations of which health services should be included in the uniform basic health benefit coverage. Such determinations would be based on outcomes research and judgments about value for money.

•Universal coverage of basic health benefits should be possible through AHPs.
The Jackson Hole Group model of managed competition calls for the establishment of several bodies: Health Insurance Purchasing Cooperatives (HIPCs) would act as collective purchasing agents for small employers "to take advantage of economies of scale and ability to spread and manage risk."

• An Outcomes Management Standards Board (OMSB) would be responsible for establishing "generally accepted health services accounting practices" and would establish a framework for evaluating AHPs.
A Health Standards Board (HealSB) involving providers, consumers, insurers, medical scientists, and others would undertake technology assessment and benefit plan design. Technologies and treatments would be assessed for "sufficient effectiveness."

• A Health Insurance Standards Board (HISB) would establish underwriting practices, "ensuring that competition can take place on the basis of health services' cost, quality, and patient satisfaction."

President Clinton is said to favor the Jackson Hole Group model of managed competition.

Source: Health Economics, Vol. 1: 149-168 (1992)